INTRODUCTION:

| | |
| --- | --- |
| Beijing Pacific Activated Carbon Products Co., Ltd. (hereafter called as BPACP) is an integrated professional company engaged in research, production and marketing. Its headquarters are located in Beijing. In China, BPACP has six large activated carbon production bases with strong technical research forces, advanced technology and equipments, complete testing means and modern management level. Its annual activated carbon output is over 30,000 MT. BPACP produces and sells a complete series of activated carbon products. Its products include bituminous-based, anthracite- | |
based, coconut shell-based and nut shell-based, wood-based and wood pulp viscose-based activated carbon in all shapes, which are granular, briquette, pellet, sphere, powder, abnormity, non-woven cloth and weaving cloth etc. Moreover,BPACP has developed various special activated carbon products to meet customers' special requirements, for example, carbon for solvent recovery, for Auto industry, for desulfurization and denitrification, H2S carbon, special acid wash carbon, carbon with low silicon content, super low ash carbon, impregnated carbon, coconut-shell based pellet, special wood based GAC, carbon block and honeycomb structured carbon etc. BPACP is one of the largest, and most influential professional enterprises for activated carbon products in China.
Through unremitting efforts for over 20 years, BPACP has established a strong technical team for activated carbon research and production. It has long-term cooperation and business relations with domestic research organizations and foreign famous professional activated carbon companies, as well as well-known application companies in the world. BPACP has developed various high quality products, which have reached or surpassed the best level of the products in the same class in the world. The company can develop all kinds of products according to customers' requirements and fully meet their need.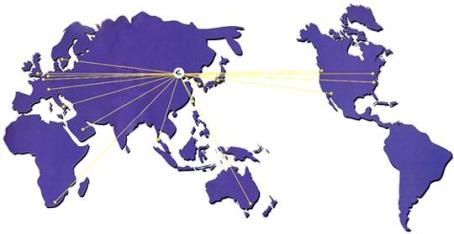 BPACP considers the quality of products as its life. It has got the approval of ISO9001:2000, NSF Certificate and domestic Sanitation License. In order to seriously control the quality and have high prestige with the quality as the first, BPACP has established a quality control center for activated carbon products at the headquarters in Beijing. While monitoring products, the center can provide its customers with correct and reliable analysis data on them. In this way, customers will save a lot of cost, materials and labors. It is very easy for them to distribute and use products without any worries.
 
BPACP considers its customers as the first. Through the development for over 20 years, BPACP can offer perfect, quick and comprehensive services to its customers. The company has created a professional team specially engaged in activated carbon marketing, technical support and after-sale service. In order to improve the company's service level and its comprehensive competitive ability, BPACP has set up a 3,000m2 material flow center especially for exporting activated carbon. It can lower customers' storage cost and make delivery faster and more convenient.
BPACP considers the international market as the first priority. BPACP can supply all kinds of stable and reliable products of excellent quality, low cost, reasonable prices, on-time delivery and with comprehensive service, its sales volume increases gradually year by year. Since 2001, its annual export has reached over 10,000 tons. Its products are sold to many countries and regions in North America, Europe, Asia, Oceania and Africa. Its annual export volume is in a leading position in China.
With the advantages of the technical development, production, quality, management and scale business for over 20 years, we are willing to establish long term, stable and good cooperation relations with both home and foreign producers and customers, and jointly develop the best products suitable for different applications in all the fields. On the premise of product quality guarantee, BPACP will adopt a set of modern production mode and management systems to further lower the production cost, and bring better benefits to customers and society.
We warmly and cordially welcome both home and foreign friends and customers to visit us for discussion. Let us sincerely cooperate, win mutually and create better future jointly. We shall work together to make our contribution for protecting the environment of the earth and to improve the life level of human being.
Our tenet is: Full Series of Products, Best quality, On-time Delivery, Comprehensive Services, Cordial Cooperation and Prestige as the First.